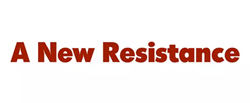 Greenwich, CT (PRWEB) November 30, 2014
For almost 40 years, glyphosate has been embraced for its ability to make farming easier by wiping out weeds in corn, soybean, sugar cane and cotton fields, and drying out crops ahead of harvesting. In addition to agricultural use, over 100 million pounds are used by homeowners and gardeners to keep lawns, playing fields and golf courses perfectly manicured.
But glyphosate is failing to work resistant 'Super Weeds' are taking over farmland, requiring farmers to use more glyphosate and even more toxic chemicals. Enlist Duo, a blend of glyphosate and 2,4-D (a major component of Agent Orange) was recently approved for use by the EPA.